Why You'll Love it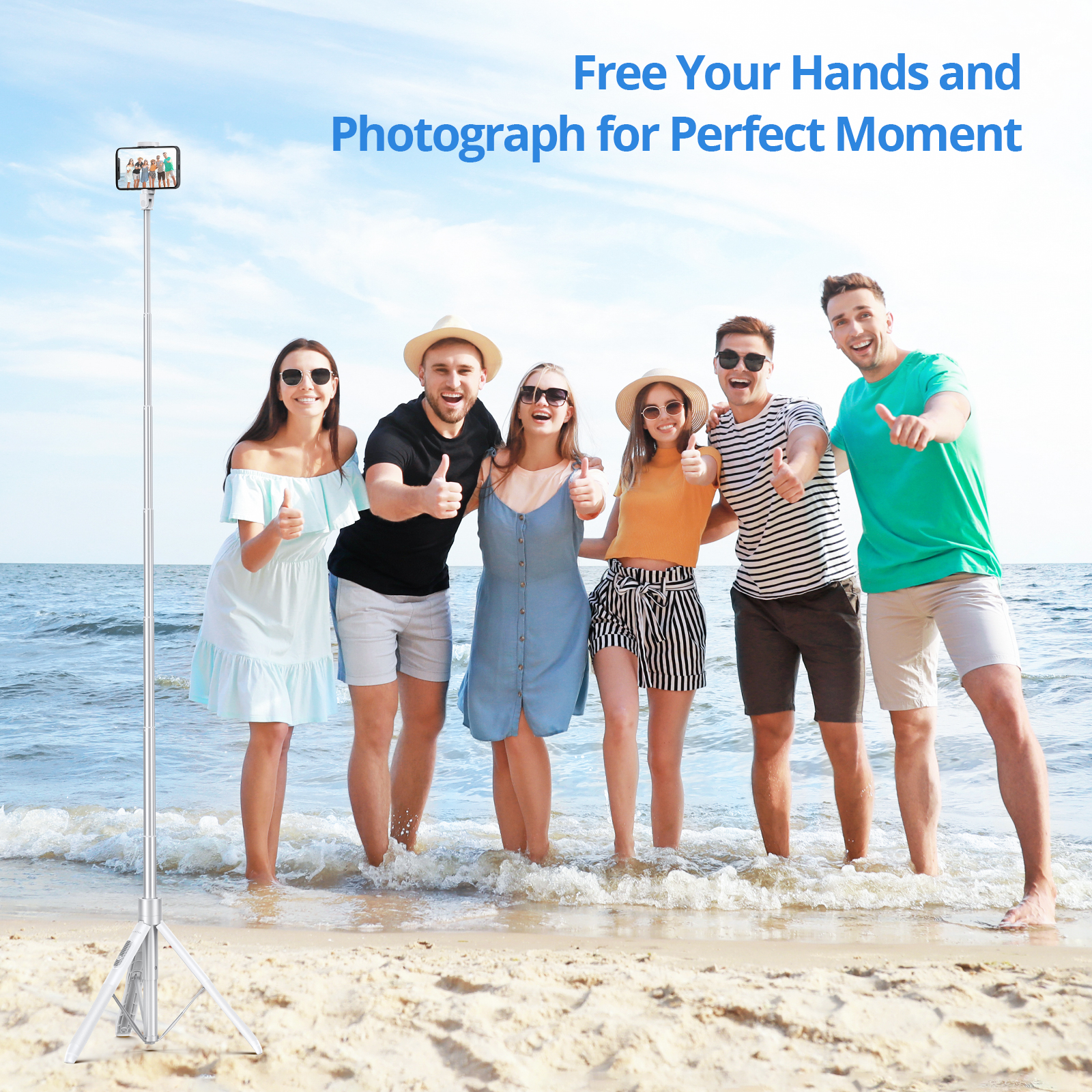 No Wobbling Wrists, More Fun Memories
This selfie stick is a wrist saver and dependable photography assistant for you to shoot pictures with family and friends, make vlogs, attend Zoom calls, record thrilling extreme sports moments, and, take selfies.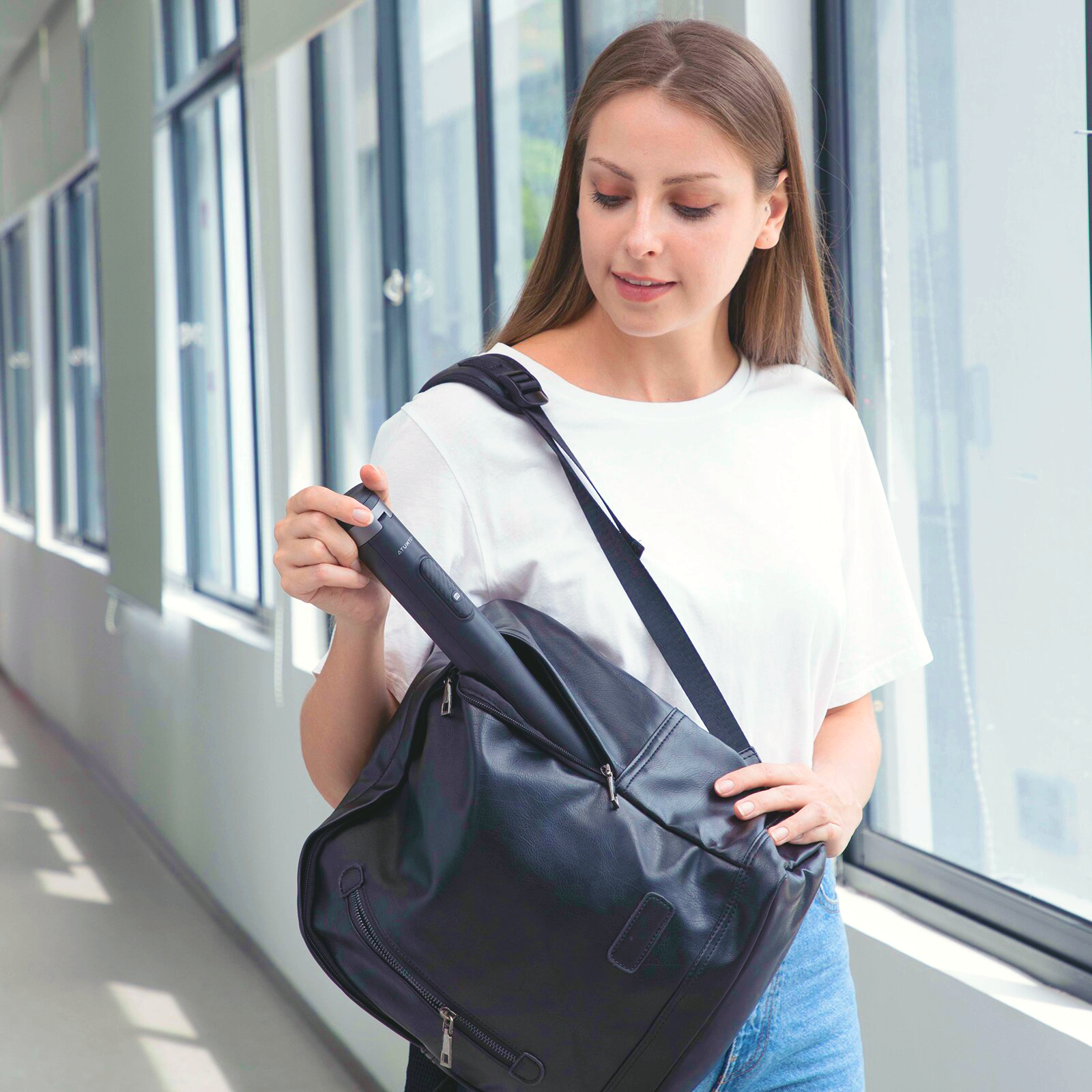 Quality and Lightweight to Carry Around
The flexible selfie stick is a monopod as well as a tripod. It has seven adjustable heights settings from ground level 13 inches to 60 inches (tall version) to include a bigger group. When folded, this selfie stick is 12.8 inches tall and 1.17 pounds weight. Top-grade aluminum materials guarantee robust quality. And textured lychee material is used in the handle to make it feels comfortable in hand.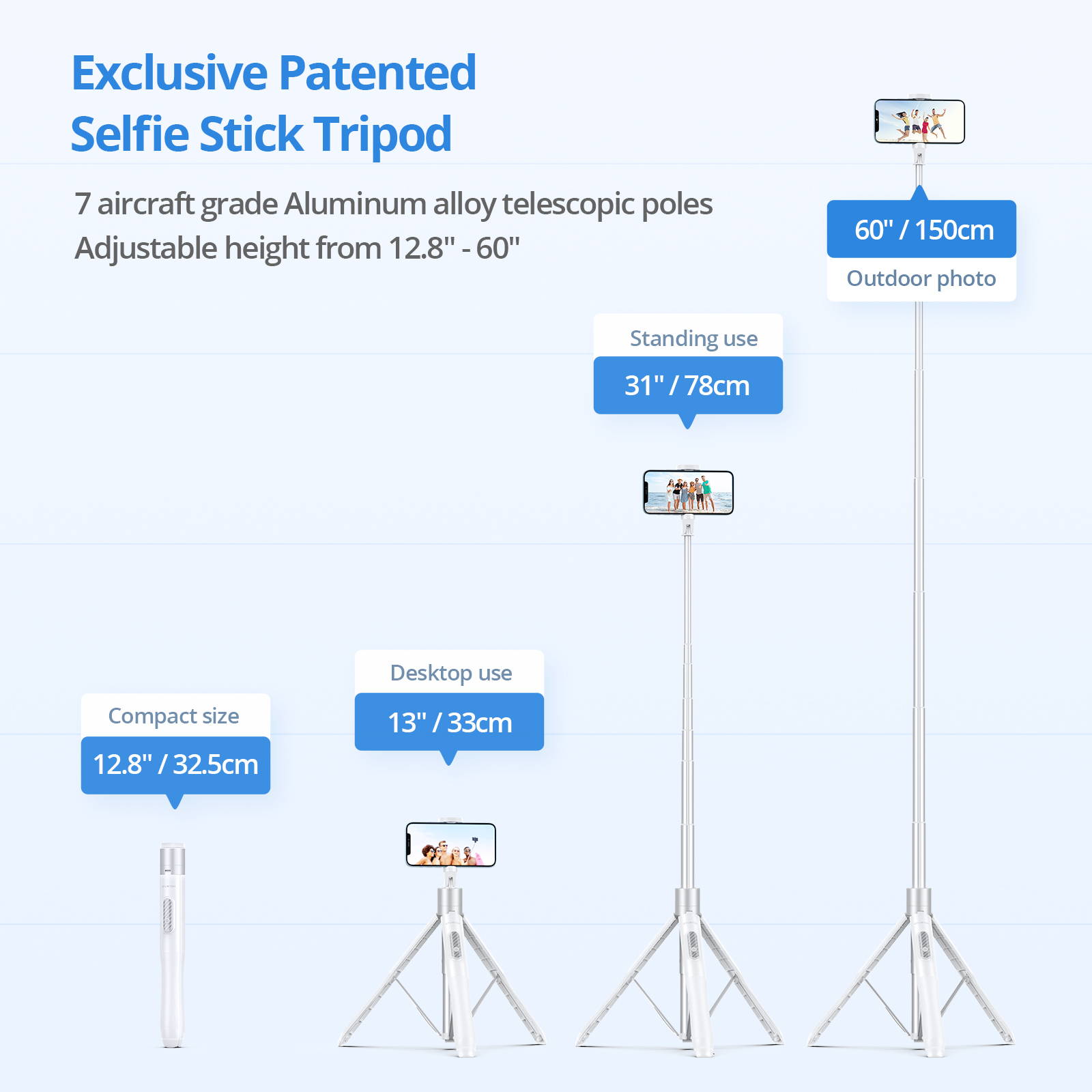 Go Long, Stand Steady.
This tripod has the perfect blend of a solid selfie stick and a heavy-duty tripod holder for heavy or light phones. Thanks to its large 10.6 inches tripod base and anti-slip pads, the cell phone selfie stick can extend to a whopping 60 inches (152cm) while holding your phone steadily on any flat surface.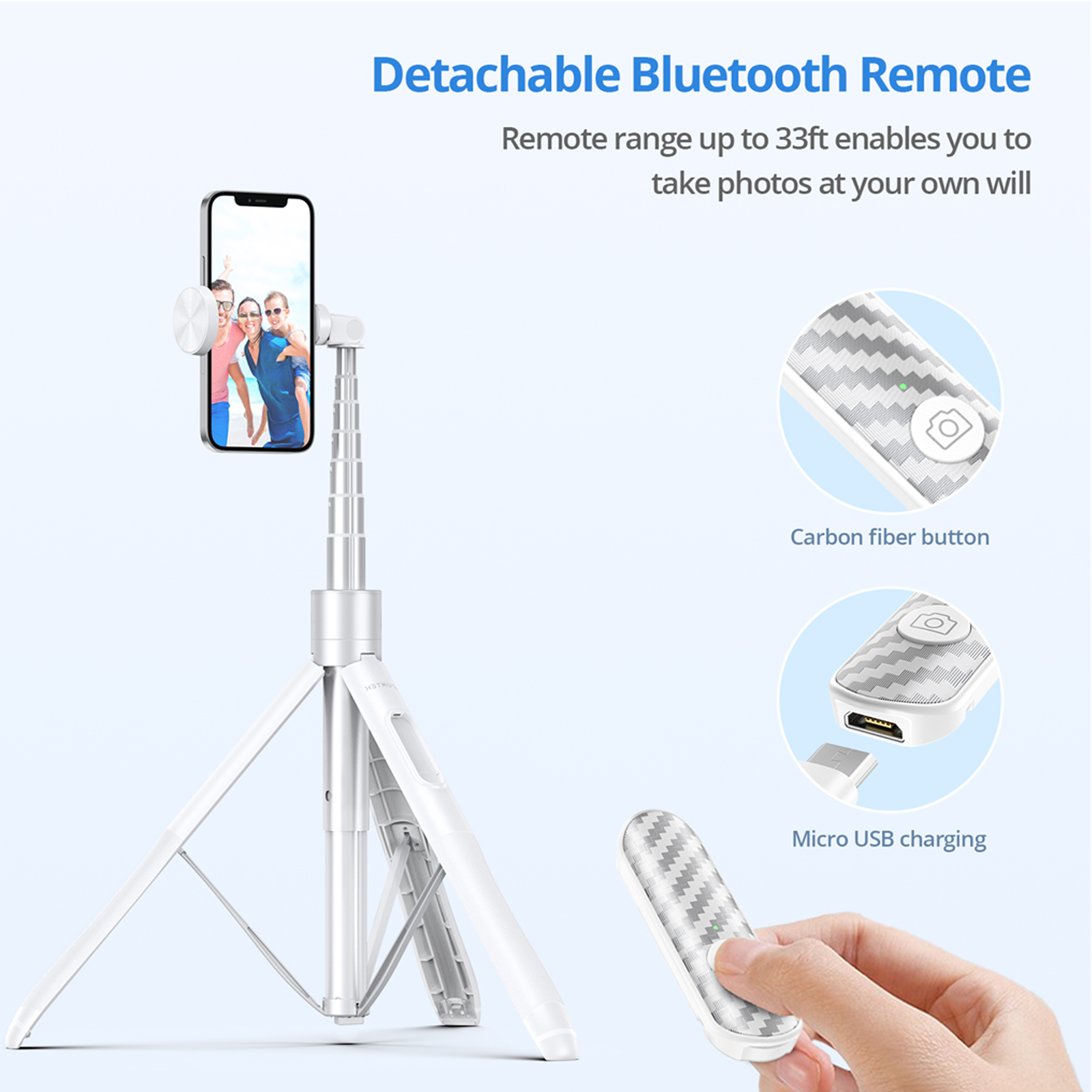 Compatible with Both Android and iPhone
This Bluetooth selfie stick works both with Andriod phones and iPhones. You can easily connect the detachable Bluetooth shutter with your phone by finding "Rcdragons" in the Bluetooth search. The remote controller works within 10m/33ft from the phone. The battery of the Bluetooth remote can shoot up to 15,000 pictures from a full charge and can be recharged quickly with the charging cable that comes with it.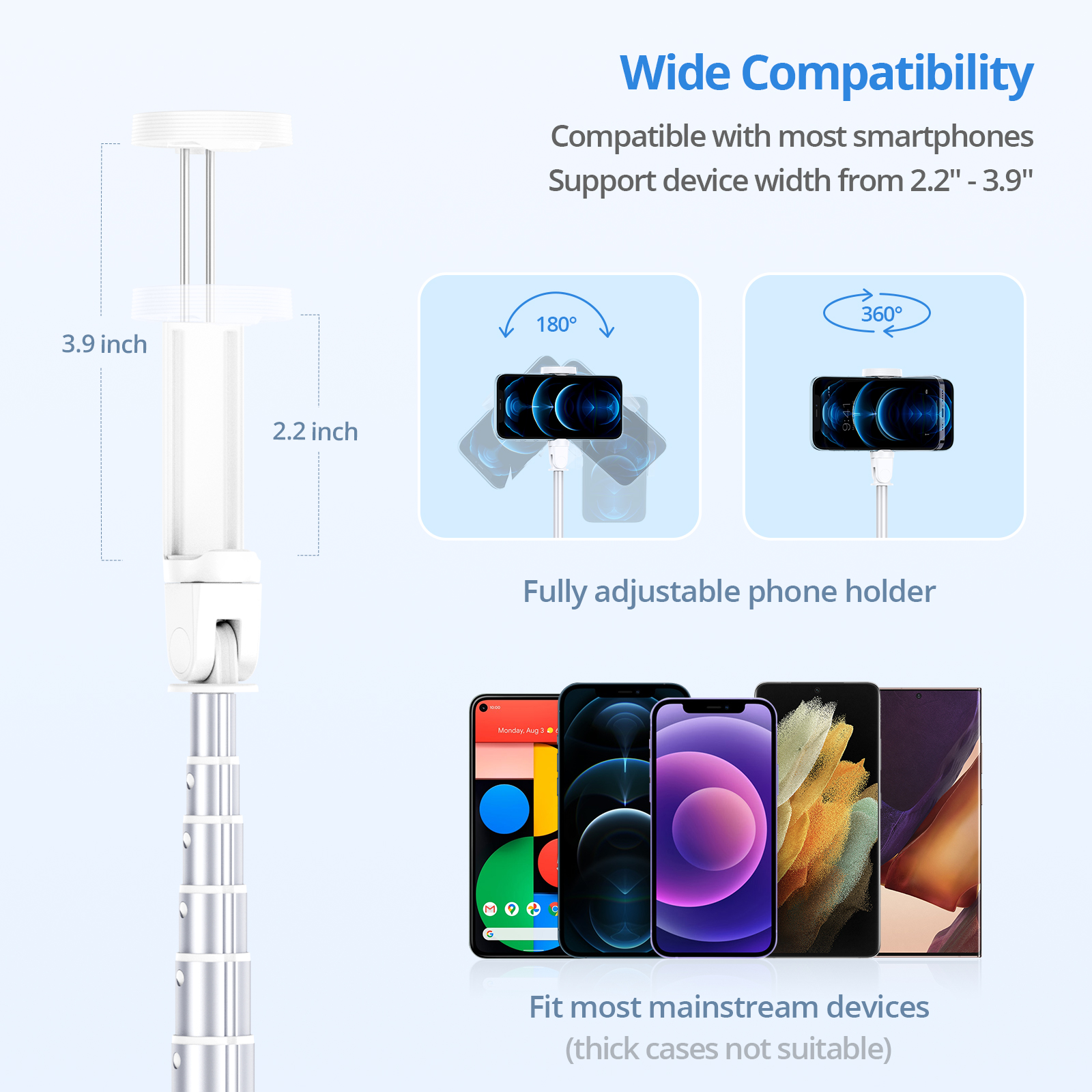 Adjustable Angle
The Bluetooth selfie stick provides a 180° vertical rotation angle of the bracket and a 360° horizontal rotation angle of the phone holder so that you can choose the best angle when you take photos/ videos for the sweet moments.